Boat Structural Survey
Surrey, Kent, Sussex, Hampshire, Berkshire, Greater London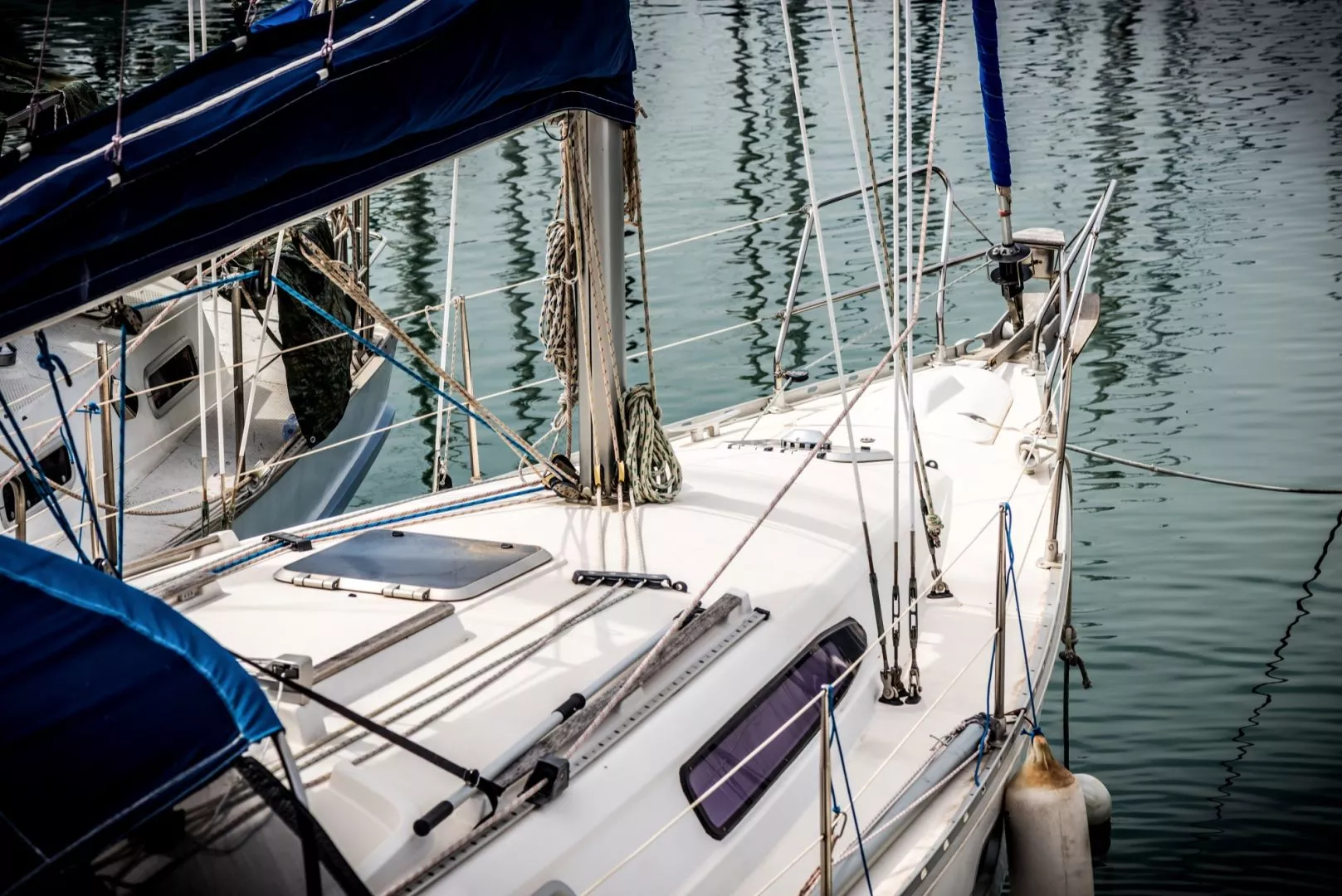 Are you looking for a professional boat structural survey? Our IIMS certified marine surveyor offers trusted structural surveys throughout Surrey, Kent, Sussex, Hampshire, Berkshire and Greater London.
Hull and Deck Structure Surveys
Hull and Deck Structure Surveys play a crucial role in evaluating the structural integrity of boats and vessels. These surveys, conducted by marine experts, meticulously assess vital components such as the hull, deck, keel, steering system, stern gear, skin fittings, and sea valves.
The primary focus is to ensure that the vessel meets safety standards and is suitable for its intended use.
It's essential to note that Hull and Deck Structure Surveys are not as comprehensive as Pre-Purchase Surveys. While Pre-Purchase Surveys cover onboard systems and provide a more thorough evaluation, the former concentrates solely on the fundamental structural elements of the craft.
Boat owners, insurance companies, and potential buyers often request these surveys. By scrutinising the hull for damage, stress points, and wear, surveyors identify potential issues that may impact the vessel's safety and stability. The examination of the deck aims to uncover weaknesses, cracks, or deterioration that could compromise the boat's operational efficiency.
Additionally, surveyors thoroughly inspect the keel, steering systems, stern gear, skin fittings, and sea valves for optimal functionality. The information gathered during the survey process is compiled into a comprehensive report that outlines the findings and includes any recommended repairs or maintenance.
What is a Pre-purchase Condition Survey
A pre-purchase condition survey is a vital and customary step when considering the acquisition of a sailing or motor vessel, regardless of its value. Boat owners recognise the significance of having a professional survey completed before finalising any purchase, as it allows for the identification of potential issues that may affect the selling price or necessitate attention before the sale is completed.
In-depth evaluations carried out by experienced marine surveyors encompass critical components such as the hull, propulsive equipment, and mechanical gear, providing a comprehensive report of their condition.
Even seemingly well-maintained second-hand vessels may hide structural defects, making pre-purchase surveys an indispensable precaution for prospective buyers. By undertaking thorough inspections, these surveys inform buyers about current and future implications, ensuring they are fully aware of the vessel's condition before making any commitment.
The extent of the survey can be tailored to individual requirements, covering various areas such as structural elements, machinery installation, specialist equipment, power and water systems, domestic installations, and emergency systems.
Additional procedures, like oil sampling for metal wear analysis and the use of advanced ultrasonic equipment to detect hull osmosis, can provide deeper insights. The survey also encompasses a comprehensive review of documentation, flag/classification certifications, and cosmetic aspects.
What's Included in a Hull and Structural Condition Survey?
The Hull and Structural Condition Survey is a highly valuable inspection sought after for nearly new watercraft under warranty or recently repaired, making a standard survey seem unnecessary. It applies to various vessels, from yachts to motorboats, and is conducted by experienced marine surveyors. The survey ensures seaworthiness and identifies potential issues.
For FRP/GRP and Composites, the survey includes identifying materials and stiffening systems, evaluating load and stress dissipation, inspecting the engine, generator, pump, rig, keel, prop shaft, shaft bracket, and rudder installations, and assessing hull-to-deck sealing. It identifies defects, describes repairs, and advises on gel coats, resins, and moulding processes. Osmosis detection and Ultra-Sound testing are available.
For Steel and Alloy, the survey reviews material selection, load and stress dissipation, structural components, hull appendages, and welding techniques, and identifies defects and corrosion factors. Plate thickness measurement with Multi Echo Thickness Meter can be requested.
Owners should consider insurance requirements. The written report is typically available within 7 days, with a fixed fee based on size and complexity. The Full Condition Survey includes the Standard Survey, Ultrasound and/or Multi-Echo Thickness readings, Engine test, and Sea Trial.
Why do I need a Structural Survey for my Boat?
The Structural Survey holds immense significance for boat owners and potential buyers, serving as a critical measure to ensure the vessel's seaworthiness and safeguard valuable investments. Carried out by proficient marine surveyors, this comprehensive inspection meticulously evaluates the boat's structural integrity and overall condition.
At the heart of a Structural Survey lies the assurance of peace of mind. Just as homes necessitate regular assessments, boats also benefit from periodic inspections to uncover any concealed issues that might not be immediately apparent.
Qualified surveyors conduct a thorough examination of crucial components, including the hull, deck, keel, and rigging, diligently identifying any potential damage or signs of deterioration.
For those considering purchasing a boat, a pre-purchase survey is indispensable. This unbiased evaluation offers invaluable insights into the vessel's condition, enabling informed decisions and equitable price negotiations based on the survey's findings and recommended repairs.
Equally important are regular surveys for boat owners. By proactively detecting and addressing issues in their nascent stages, potential major and costly problems can be mitigated. This proactive approach ensures the boat remains in optimal condition and preserves its value over time. Additionally, some insurance companies may stipulate a current Structural Survey as a prerequisite for coverage.
Survey Recommendations
Upon completion of the comprehensive survey, your marine surveyor will provide you with a list of recommendations, indicating areas that require attention or may need it in the future. These recommendations are typically classified into three distinct categories, each signifying a different level of urgency and importance.
In the event of severe defects being uncovered, immediate action is imperative before using the boat again. These issues may range from structural defects necessitating significant hull rebuilding to damaged guardrails or stanchions, which, though rectifiable with £100 of materials and half a day's work, may compromise safety.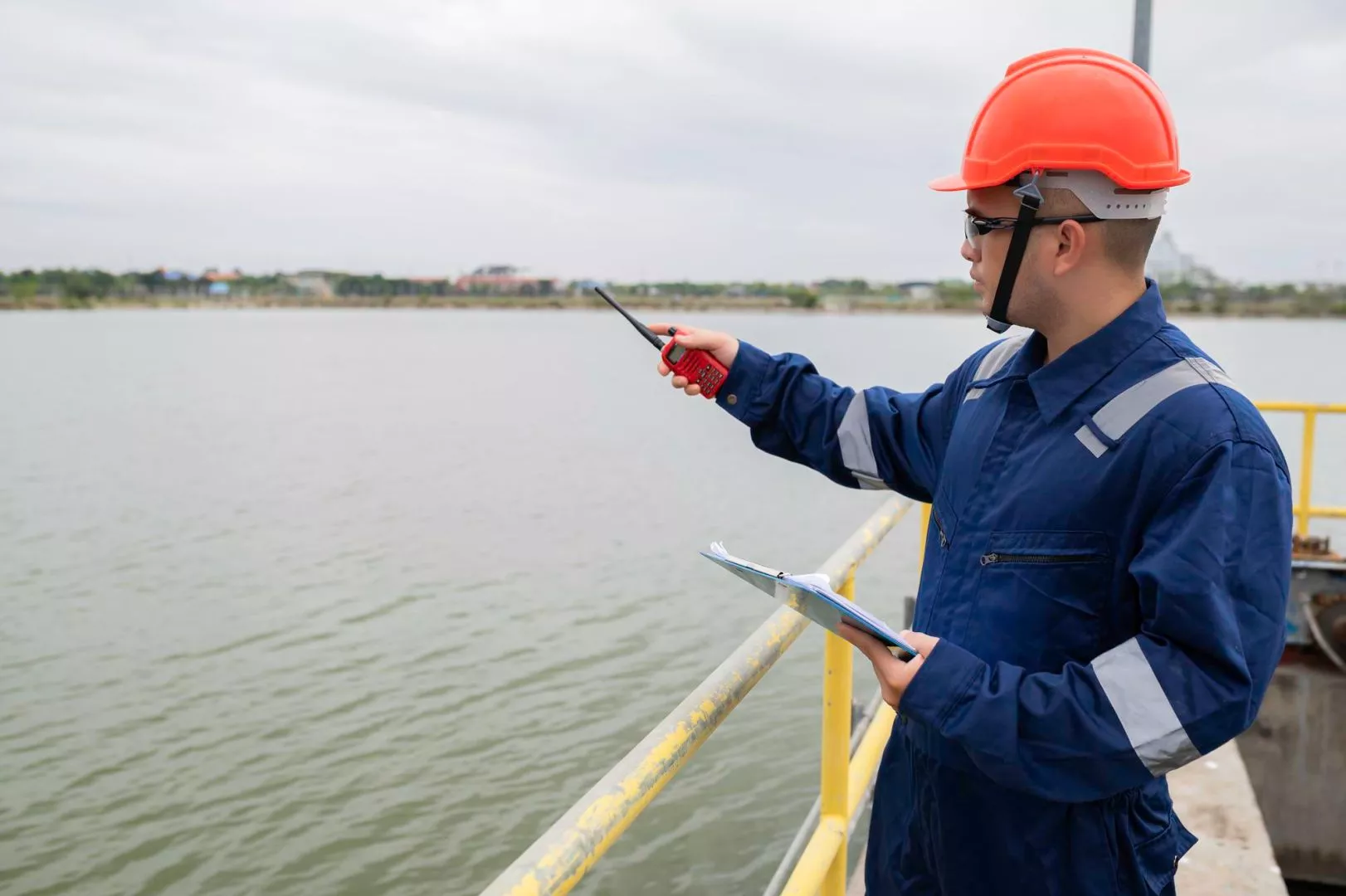 Recommendations falling into the middle category can be addressed at a later date, preferably during other scheduled maintenance tasks, often at the end of the season in preparation for the next year's relaunch. Though not as pressing as severe defects, timely attention to these recommendations is vital to uphold the boat's optimal condition.
Moreover, the surveyor might identify early indicators of potential problems, like osmosis, which may not require immediate repairs but should be monitored over time to prevent escalation.
Additionally, the survey report may mention minor cosmetic defects that, while noted, do not significantly impact the boat's functionality or safety, thus not necessitating immediate attention.
---
If you require a boat structural survey in Surrey or the surrounding areas get in contact today. Call 01784 464 899 for hull condition reports in Surrey, Greater London, Berkshire, Sussex, Kent and Hampshire.
Cetec Marine Ltd
7 Malet Close
Egham
Surrey
TW20 8ED
Call Us