How Much Maintenance Does A Yacht Require
Posted by:
Admin
Tags:
Posted date:
25-07-2022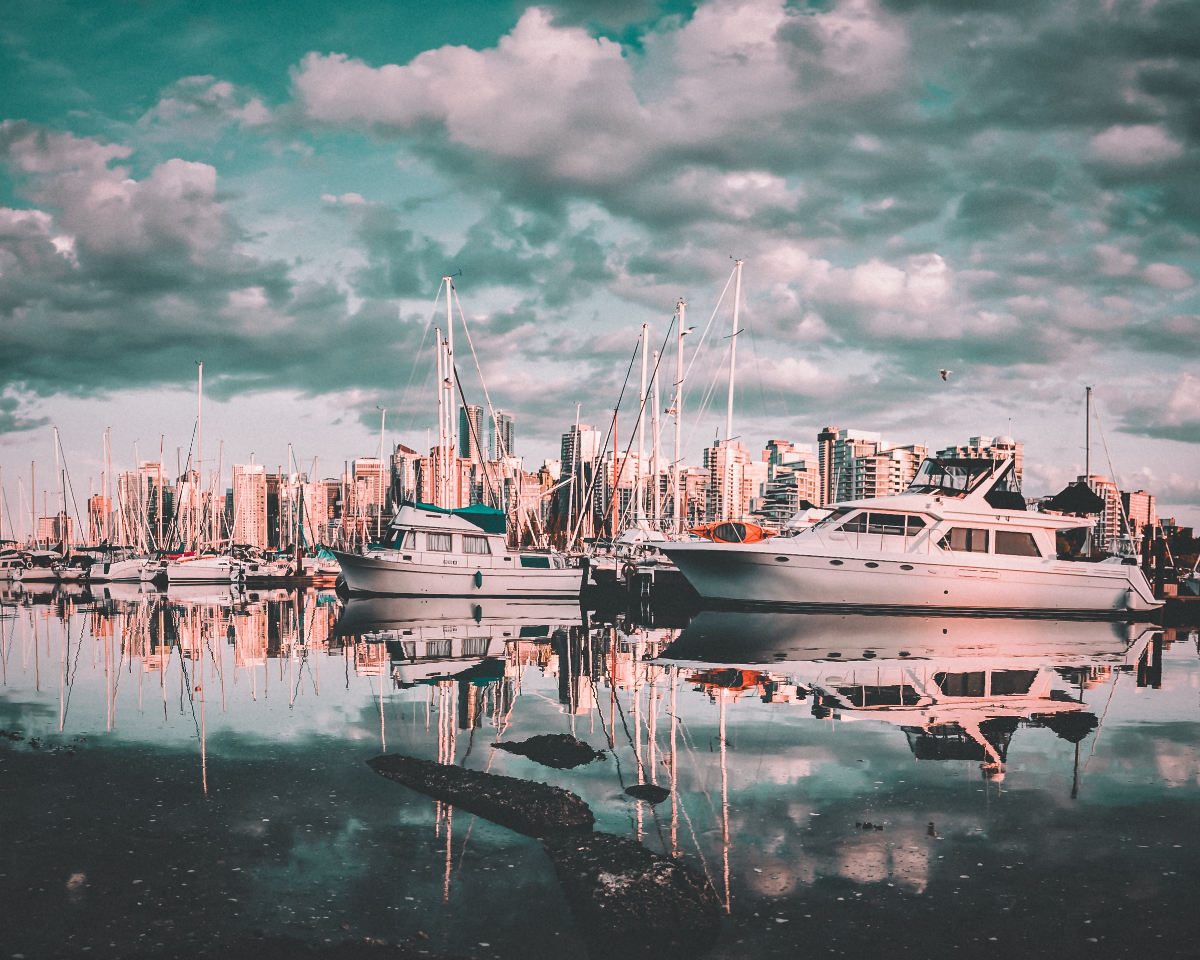 How much maintenance does a yacht require? We look at why it is important to have regular maintenance carried out on your yacht and what is included in the survey.
Yacht Maintenance
Part of yacht operation and ownership is seeing maintenance as a crucial step to preserving your vessel for years to come.
Yachts are substantial investments, so just like with any asset, make sure to keep your yacht maintained and protected to preserve its value. Keeping your yacht operating reliably by performing maintenance work maintains the safety of those on board.
At a surface level, the larger the yacht, the more complex the maintenance. The complexity of maintenance is explained by the complexity of systems throughout the vessel.
An interested party should thoroughly ask their yacht salesperson questions about servicing and maintenance schedules before purchasing a yacht. Getting familiar with the yacht manufacturer's ownership manuals and the content regarding maintenance would be an additional plus.
Furthermore, charting out your cleaning routines when using your yacht will go hand-in-hand with maintenance routines.
If a situation arises that requires you to fix something, consult a professional to ensure the vessel is kept in perfect condition while the issue is resolved.

Yacht Maintenance Schedule
As we have discussed, regularly maintaining and caring for your yacht is an important routine to uphold.
This is especially the case if you are a saltwater boater because the high levels of salinity can cause corrosion to occur on your watercraft.
The points following this paragraph will outline good starting points when it comes to giving your yacht regular care and maintenance, but always consult your manufacturer's manuals and professional yacht services for more details specific to your make and model.

If you want your yacht to keep in excellent shape, we recommend cleaning it every two weeks. However, many boat owners choose to have their vessels cleaned monthly if they're not fussed.
When it comes to cleaning your yacht, ensure that all visible elements on its exterior are washed first.
Then, remove any streaks, dust, or bird droppings. You should remove any canvas covers and wipe down all upholstery. Woodwork will require scrubbing and metal polish.
You should strive to do this at least once a month. You should increase the frequency in the summertime, whereas you should delay cleaning the bottom in cooler months.
It is equally important to clean the barnacles, algae, and any marine life off of the bottom of your boat regularly because a smooth hull impacts the efficiency, performance, and long-term care of the said boat.
If you spend a lot of time in high currents, you may find that the bottom of your yacht needs more frequent cleaning. You could achieve this by asking a neighbour boat keeper or local dockmaster how often to get it cleaned.
All systems within your yacht must be functional for a smooth experience. A yacht comes with many systems, such as air conditioning units, batteries, coolants, exhausts, fuel, and pumps.
You should opt for a professional to check these systems regularly. During regular use, we advise you get your systems checked every month.
A comprehensive system check for a fifty-foot yacht will usually cost around $230. After checks have been done by a professional, they will provide a report on recommended courses of action and a summary of services completed.
Depending on how exposed your yacht is to the sun, you should wax the visible top side of your vessel every three to six months. You want to prevent your hull from presenting a black or blue colour.
Worst-case scenario, if your hull already produces the said colours, you should increase how many times you wax your boat.
You should get your yacht serviced once a year. A haul-out isn't required, but you should check the bottom and running gear.
Similar to car owners taking their vehicle for an annual check, all main engines, generators, and transmissions should be serviced annually.
An annual service that includes engine maintenance can cost approximately 10% of the value of your boat, more if you have paid for your yacht to be hauled out. The value of servicing your vessel can also depend on how and where you sail and how you spread the maintenance costs.
When it comes to repainting the bottom of your yacht, it is always good practice to haul out your yacht to check its condition.
You may do these repainting jobs every two years, but we recommend having your boat cleaned and repainted more frequently than this.
When cleaning the bottom of your yacht and scraping off barnacles, your paint may chip off or seem deteriorated. Boat owners can expect to pay around £40 per foot for hull repaint.
As in buildings, air conditioning systems in yachts require regular maintenance, especially in hot climates.
You should flush the acid from the air conditioning lines every six months because anything that may have attached itself to the lines could cause worse problems later.
Yacht Exploitation & Running Costs
Exploiting your yacht will always cost more money. Operation costs include fuel costs, mooring fees, crew hire, communication fees, beverages, and leisure activities.
Depending on the type of boat, fuel consumption, region, and distance travelled, you may find that fuel costs make up the most of your expenses. The mooring and crew fees also depend on the size of your boat.

One-Time Costs
One-time costs include registration, taxes, trailers, and sailing club fees.
Registration for a commercial or pleasure boat costs £153 for five years and renewing your registration for another five years costs £72.
Simple registrations for fishing boats cost £159 for five years and £196 for full registration. Small pleasure yachts of up to 24 metres long cost £35 for five years, but only if you're living in the UK for at least half a year.
Paying tax for a water vessel depends on where you're importing the boat from and where you are going to take it. If you are importing your boat, you will be paying VAT on the said boat's value at the time it is imported.
However, if you are buying a new pleasure boat in the UK and keeping it within the UK, you have to pay the VAT on the purchase price only.
Unless you live right on the coast, you will most likely need a trailer to transport your vessel between your home and your chosen watery destination.
If you're looking at second-hand trailers, expect prices to be between one and four thousand pounds, whereas brand new trailers can be between two and six thousand pounds.
Sailing club fees vary from club to club. For example, some local sailing club initiation fees can be £60 a year, although this price is very cheap in comparison to many royal sailing clubs.
Club memberships provide broad social programmes, company cruise opportunities, knowledgeable and eager members, racing opportunities, onshore activities, water sports, and training opportunities.
Some sailing clubs include gym-like memberships in which you can access club boats and equipment or access specific facilities. Some clubs even require their members to volunteer their support as a joining requirement.
Recurring Costs
There are many recurring costs that a boat-owner will come across apart from maintenance: insurance, mooring, fuel, licensing, and safety equipment.
Fuel will be a significant expense if you choose to have a superyacht or motorboat; however, frequent cooking onboard will equally increase how much money you spend on fuel.
Depending on the policies of the harbour, marina, or waterway where you use your boat, you are not required to get an insurance plan for it. To get a personal plan in place, speak to an insurance broker who specialises in the boating industry.
You will have a choice on whether you want a basic or high coverage insurance plan. It goes without saying, but the more coverage you want, the more expensive an insurance plan will be.
Where you decide to keep your craft and how much use you want to get out of it, you can then determine how much the annual cost of mooring your boat at any location will be. This leads to dry-docking, which is an alternative to winter-proofing your boat.
The cost of calculating dry dock hire is easier because you can just contact the port companies for the price straight up. The price of basic services, such as hoisting, launching, hull cleaning, and antifoul paint, will depend on the size of your yacht.

Yachts Maintenance Costs
Outside of operating costs, owning your yacht comes with many maintenance costs. Maintenance must be done regularly, as previously discussed. The price of maintenance depends on both the type and size of your vessel.
Maintenance costs include the regular checks of equipment, such as engines, hulls, rigging, thrusters, and safety equipment. You may need to pay for emergency repairs, breakdown services, or damages which can be steep depending on the situation. The painting, cleaning, and specialist maintenance products will cost as much as your budget allows or as and when necessary.
See 'Clean the bottom of the yacht' for how frequently you should clean your yacht. Depending on whether you or a specialist team does the upkeep and maintenance dictates how much the cost will be.

Breakdown of Annual Maintenance Cost
The average maintenance cost is around £200 per month or £2,400 per annum. If you do simple maintenance jobs here and there or have a simple boat, then you can save a substantial amount on annual maintenance costs.
Many annual maintenance jobs include long-term costs, such as standing rigging and safety equipment, which only need to be done every ten years, the former costing around £3,200 and the latter around £400 in order.
Standing rigging is the group of cables that support the mast of a boat. As uncommon as replacing the mast is, the standing rigging is usually done only once in a person's life.
Safety equipment needs to be replaced regularly to adhere to the UK safety regulations. General requirements for yachts 13.7 metres or bigger are life rafts, lifejackets, fire extinguishers, and flares.
Lifejackets must be replaced if repaired or altered. Unless you use LED electrical distress lights instead, flares should be replaced every three and a half years because the materials that make up the pyrotechnics deteriorate over time and could damage the operator or fail to work if used past its expiry date.
Deck hardware only needs servicing every 20-30 years and costs around £1,200. These pieces of hardware are the bullseyes, cleats, eye straps, tiller, and many other deck features.
Running rigging need to be maintained every five to ten years, costing up to £4,000. Running rigging consists of sheets and ropes that are used to haul the boat and operate the sails.
Over time, UV exposure, strain from wind, flogging, and regular use make the rigging wear over time. The sails also need to be maintained every five to ten years and can be bought for around £4,000. If you want your sails to remain high-quality, you should replace them every ten years.
The price of these sails can cost from £800 to £4,000 depending on the size of your watercraft.
Long-term maintenance is a recurring expense. Batteries, particularly deep-cycle batteries will last about five years, with replacements costing £500. If you tend to go on full-time cruisers, batteries will likely need replacing more frequently; every three to four years.
Engine and engine parts run for many hours, depending on their type. Gas engines can run for around 1,500 hours, whereas diesel engines can run for 5,000 hours.
Most engines last for twenty years depending on how regularly it's used and if it is used properly. A standard gas engine will cost around £5,000 to £6,000. If you can professionally replace the engine yourself, you can drastically lower the price to around £1,500.
Additional Yacht Maintenance Tips
Make a visual inspection of your engine room for any leaks after each maintenance run.
Saltwater leads to corrosion, and corrosion can cause cracks. Hosing down the boat can remove any salt particles to reduce the level of this corrosion. You should log all maintenance work and services.
Yacht maintenance logs with correct dates and appropriate detail can show potential buyers what work has been completed.
It could work to benefit you because it will show the value of your boat and could mean selling it for more money. A log will also let you know what has been done, and you can keep your eye on any recurring issues.
Get a mechanic to take some oil samples from your engines, generators, and transmissions. Getting these oil samples tested will serve as an indication of how healthy your engine's components are.
They can also highlight any issues that may otherwise have been too subtle to notice. Results from these oil samples can be kept for future reference.

---
If you are looking for yacht or marine surveys in Surrey and the surrounding areas contact our professional boat surveyor today.
We work throughout Surrey and the surrounding areas including Kent, Sussex, Hampshire, Berkshire and Greater London.
We can also travel throughout the UK if required.
Yacht Surveyors Sussex