What Is A Marine Survey For A Boat
Posted by:
Admin
Tags:
Posted date:
31-03-2022
This article looks at what a marine survey is for a boat. Find out about why you need a marine survey and what it includes. Find out if your boat requires a marine survey.
What is a Boat Survey / Yacht Survey?
Fundamentally, a boat or yacht survey is an exhaustive inspection of the water vessel, including the exterior, interior and all mechanic systems. Officially these checks must be completed by a qualified surveyor with mechanical knowledge and experience to ensure all issues are highlighted and explained.
All kinds of water vessels are required to complete a marine examination at one point or another, similar to a car's MOT checks. Whether a river, coastal or sea watercraft, a marine survey ensures that the vessel is fit for purpose and safe for passengers. The general condition and seaworthiness are determined, with any repairs or maintenance required now or in the near future noted down in the clients' report.
Before marine insurance companies consider contracts, they require a qualified professional surveyor to inspect the vessel and determine its condition beforehand. The older the watercraft, the greater the need for a survey, owing to its longer exposure to the elements.
Although boat and yacht surveys are best carried out by an honest, qualified and diligent surveyor, some experienced owners may feel inclined to survey their own vessel to save money. However, a professional assessment can recognise more intricate important issues from an unbiased and educated viewpoint.

Marine surveys not only promote safety physically, but they can prove financially beneficial in the long run. When travelling on perilous open waters, the weather can change in a second, causing great damage to weak points; being aware of the vessel's capabilities ensures further safety and caution.
Professional surveyors will notice the internal damages caused by treacherous waters that may have been missed by a less-experienced owner who is more likely to focus on cosmetic problems or their specific area of knowledge.

What is a Marine Surveyor?
Essentially, a Marine Surveyor can inspect varying sizes of watercraft from smaller canal boats to super-mega yachts. They ensure that the vessel is in a fit for purpose condition, investigating the machinery, electric, gas, rig and hull.
Furthermore, qualifications from IIMS Certifying Authority allow surveyors to conduct stability tests, tonnage and coding surveys and similar intricate work.
Marine surveyors often specialise based on the size and use of the vessels, for instance, smaller vessels are recognised by measuring less than 24 metres, whilst vessels may be categorised based on commercial or domestic use.
Further specialist surveyors may focus on wooden-hulled vessels, sail-ships or inland waterway vessels, honing in on a specific skillset.
If a watercraft accident or incident occurs, the surveyor used are called to investigate causes, and in some cases, they may be applied as specialist witnesses during legal proceedings.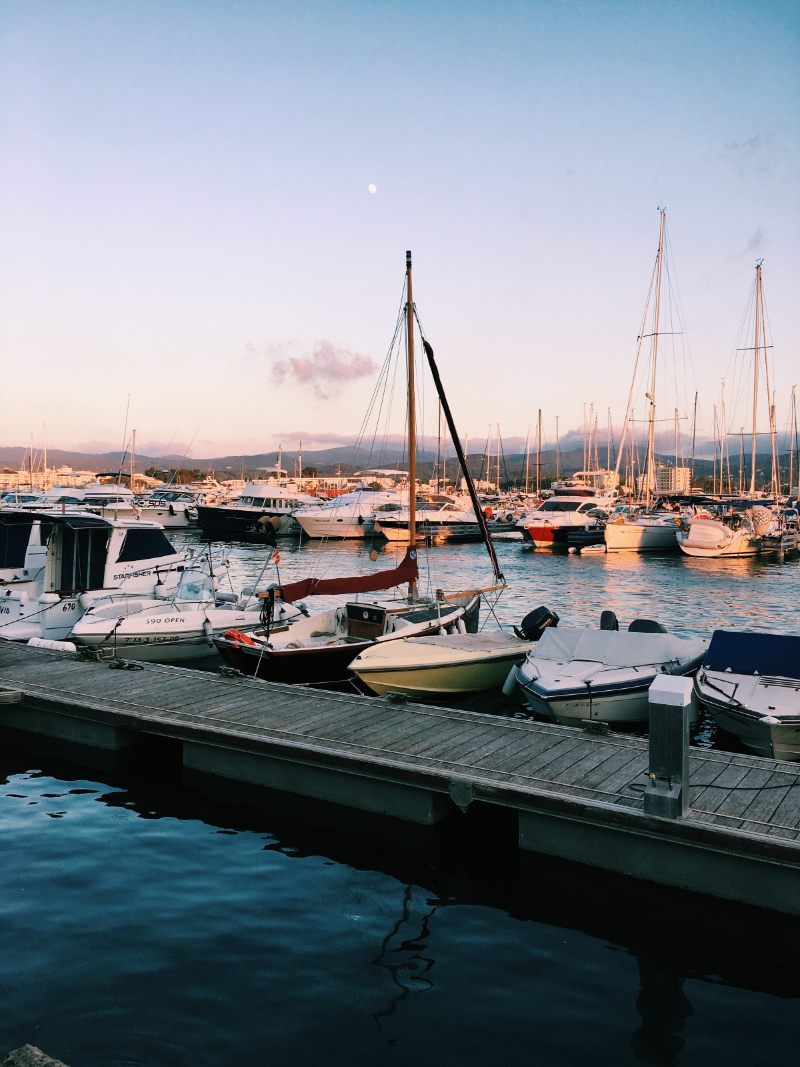 What kind of Boat needs a Marine Survey?
It often comes as a standard from marine insurance companies that a survey is carried out to assess the condition to create an insurance contract. Besides, it's smart to be aware of the condition of your watercraft to avoid unsafe situations where you may be isolated from help and to avoid surprise costly expenses.
Specific vessels may require more regular marine surveys owed to greater expected damages, for example, a deep-sea fishing boat. Yet, there is no minimum size, value or age for a boat to be surveyed; all watercraft ideally need to be analysed to ensure efficiency.
Damages on new boats can be obtained whilst the vessel is stored on land or in the water, often for weeks, months and sometimes years. It's essential these pre-purchase damages are professionally surveyed to ensure the price is value for money and that the boat is in the stated condition at the time of purchase.
When considering the purchase of a lower value boat, a survey safeguards against unexpected repairs when it's being sold as a supposedly great bargain. A qualified surveyor would be able to spot even the smallest of issues that could entail an unexpected price tag that a less experienced boat owner may miss.
What are the types of surveys?
There are various types of marine surveys available for commercial and domestic vessels; each essentially carries out similar check procedures with differing levels of detail and with slightly altered focuses:
For a comprehensive review, request a Full Condition Survey. This examines as many elements of the watercraft as possible, from the most complex operating systems to exterior cosmetics. Often a sea trial is included after checks are completed out of the water to ensure it's sea-worthy.
The most necessary survey for watercraft is often the Insurance Survey. A representative marine surveyor assesses potential risks for the insurance company, ensuring the vessel is insurable and that the client is offered the best deal.

A Finance Survey portrays the true value of the boat in question, along with its current condition. This survey is highly beneficial during the purchase and sale of the vessel, as it ensures both parties are receiving the correct offer for the sale.

A Pre and Post Transport Survey should be completed, when a watercraft has been transported. This survey ensures that the boat leaves and arrives in the same condition, again ensuring value for money during purchase, and it can provide liability for damages caused by the transportation companies.
Bear in mind that when in the water, the surveyor cannot inspect the underneath of the vessel, including the keel, shell, rudder, stern gears and other underwater fittings.
What does a full condition survey involve?
A comprehensive Full Condition Marine Survey ensures all areas of the vessel are investigated, from interior standards to the boat's mechanical systems.
The essential components of the vessel include the mechanical gear, the hull (body of the boat) and any propulsive equipment; these are thoroughly checked during the survey to ensure seaworthiness.
The surveying order generally follows a bottom-up approach, with the hull being assessed out of water for signs of osmosis, cracks and impact damage.
The engine is evaluated, focusing on any issues with connections, shafts, oil leaks and mountings.
The vessels' critical control systems, including the communications, hardware and safety kit, are assessed during the survey.
All the relevant information, repairs and maintenance are compiled into a client report.
The completed survey report is for the client alone, not the seller of the vessel. Marine reports offer reliable material that can be applied during negotiations for the correct deal or to leave a boat that promises significant problems in the future.
The survey report is exclusively for the client and not the seller.
You've paid for it, and its contents can often be your evidence to negotiate a better deal or to walk away from a poor condition boat sale.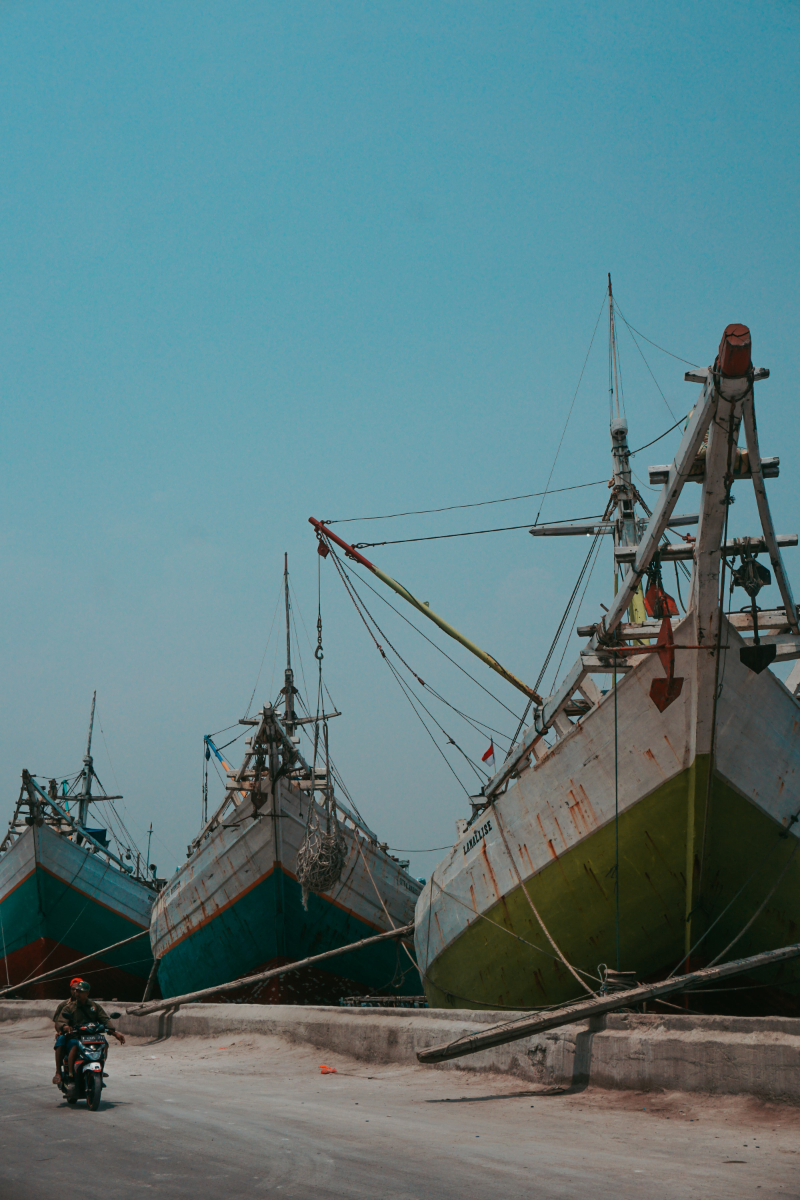 Using a qualified and trusted surveyor is more costly than checking yourself, yet a professional surveyor brings real peace of mind in the long term. Choosing the correct marine surveyor is an important decision; the IIMS Marine Surveyor Search App is a great system to connect you to the best-suited surveyor in your area.
Like most other out-sourced jobs, it's important to use a regulated member of a Marine Survey company for quality assurance. When selecting a surveyor, you want to ensure your specific requirements are met; these could be based on cost, surveyor speciality or customer reviews. Before hiring a surveyor, first, confirm their prices and terms & conditions.
If you are needing a survey for a particular vessel, it's best to find a specialist; although this can have a heftier price tag, it ensures every aspect is inspected.
For Insurance Surveys, make sure the selected surveyor has Professional Indemnity Insurance which covers the cost of compensation for the client if the damage occurs owed to negligent services or poor advice.
Once completed, the survey report is given; if there are any misunderstandings, contact the surveyor to enquire what exactly it means, as they've been paid for a comprehensive service, and this is expected. Last but certainly not least, check reviews from past clients; this can give you the clearest, non-biased expectations for the surveyor in question.
---
If you are looking for marine surveys in Surrey and the surrounding areas contact our professional boat surveyor today.
Marine Boat Surveys in Surrey